Send free invoices
and get paid faster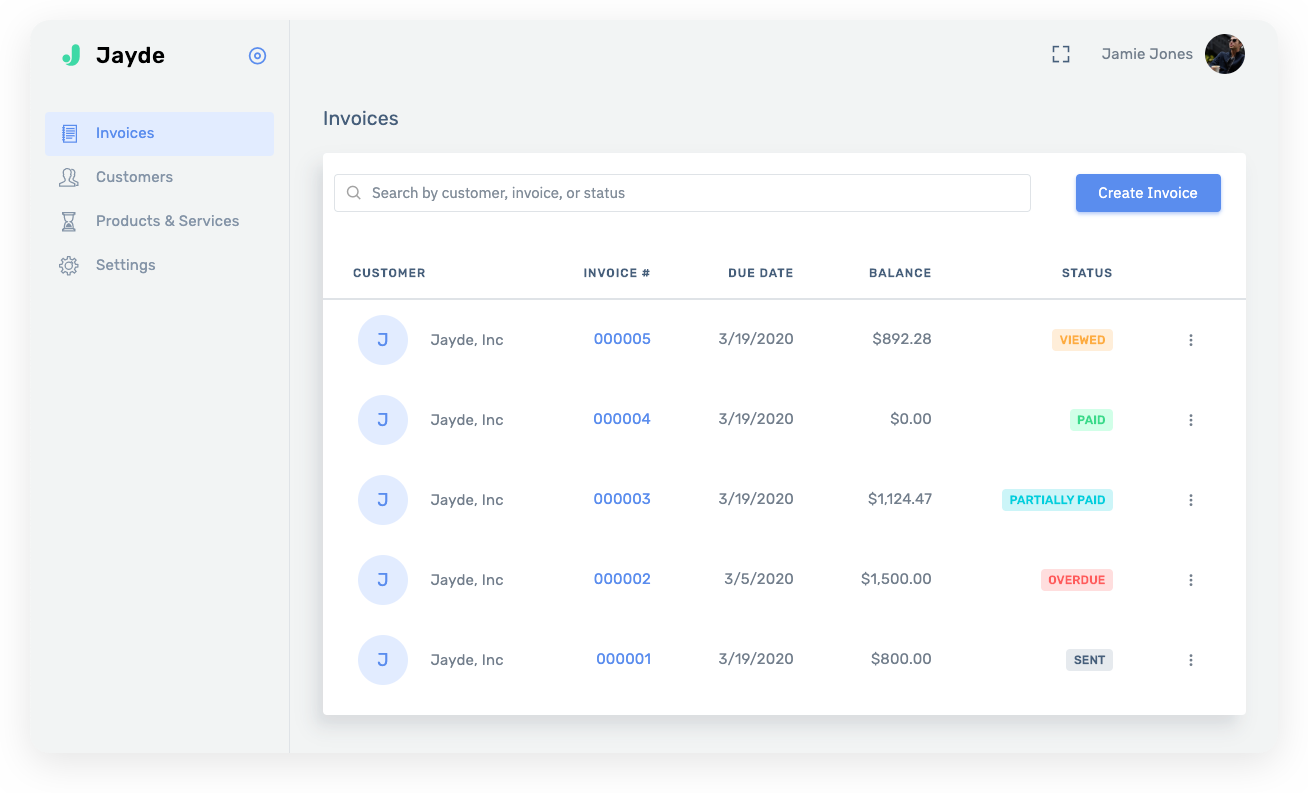 Features

Professional
Quickly create professional invoices for free. We guide you to ensure best practices are followed to keep your accounts receivables organized.

Invoice Tracking
Your invoices are sent to your customers via an email. You can see a full history of your invoices including when (and how often) they are viewed.

Payment Options
Jayde let's you select how you want your clients to pay you. More payment options are coming soon.
Sign Up
Sign up for a free beta of Jayde today.